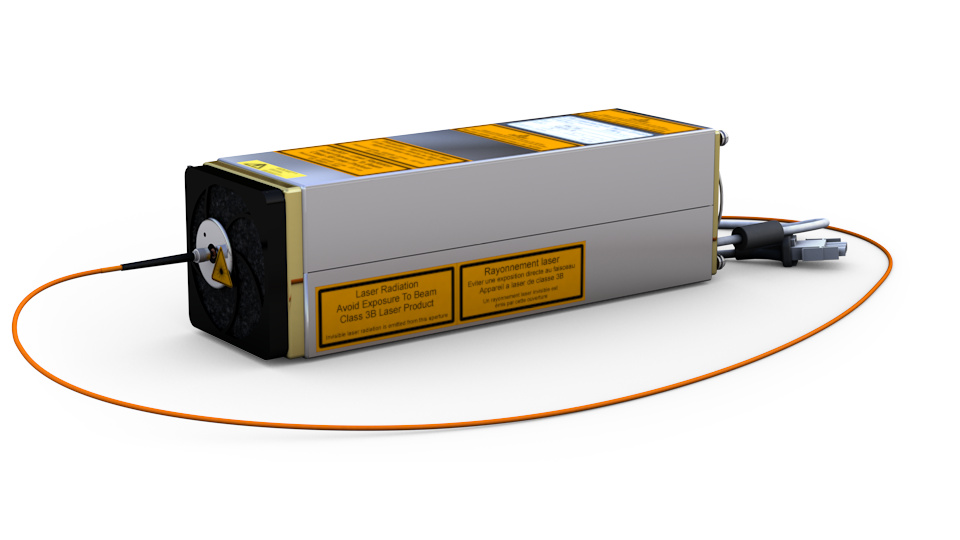 The MNL 330 is the ideal light source for bio-reader systems and MALDI-TOF imaging. Compact, reliable and cost-efficient, it can provide pulse energies up to 48 µJ and repetition rates up to 300 Hz
Wavelength 337,1 nm
Long operating life
Cost-effective solution
Application in Bioreaders
Alternative to flash lamps
Setup
The Mini Nitrogen Laser MNL 330 is characterized by its long lifetime, low energy decay and high precision. This is achieved by the patented innovations:
Sealed cartridge in metal-ceramics technology
The MNL 330 presents the advantages of modern laser technology. Only an external trigger signal is required for its operation. That is the reason why its use is so simple. The standard version with free beam can be equipped with an optical fiber for the light output allowing the best integration into the customers' applications.
Compared to flash lamps, the MNL 330 provides several benefits: it couples clearly more light in an optical fibre or even in several simultaneously, delivers pulses with higher energy, lower pulse duration (3 ns, no afterglow) and considerably lower spectral bandwidth (excitation wavelength  and detection wavelength can be very close). Moreover it is possible to couple the MNL 330 with a tuning module in order to provide several wavelengths of the whole visible spectrum
The air-cooled MNL 330 is supplied with a low voltage of 24 V DC / 60W. A wide range power supply (100 – 240 V, 50 – 60 Hz) can be obtained from LTB, if required. Small, compact, with a total volume of 2.2 litres, the MNL 330 will provide you the best performance as UV-light source for your reader.
Options:
Fiber coupling and fibers
Models
General

MNL 330
Wavelength
nm
337.1
Spectral bandwidth
nm
0.1
Pulse halfwidth FWHM, typ.
ns
3
Pulse energy, typ.
µJ
15@300Hz
Pulse power, typ.
kW
5
Repetition rate
Hz
1…300
Energy stability SD
%
≤ 2
Beam dimensions, vertical x horizontal, typ.
mm
1.5 x 2
Beam divergence, vertical x horizontal
mrad
≤ 2 x ≤ 3
Focus stability
µm
< 15
Beam exit angle, vertical x horizontal, typ.
deg
0 ± 0.2 x 0 ± 0.2
Trigger in
optical or electrical (TTL)
Jitter: ext. trigger – laser pulse
ns
± 5
Pulse delay: ext. trigger – laser pulse
ns
1,600 ± 10%
Sync Out (optional)
Jitter: electr. trigger exit – laser pulse
ns
< 0.2
Warm-up time
s
< 20
Control
automode or software (DLL) via integrated controller
Warranty
200 million pulses or 2 years
Certifications
CE, ETL (ANSI/UL 61010-1, CAN/CSA C22.2#61010-1), FDA 1
Laser class
3B / IIIb
Electrical Interface

MNL 330
Power supply
V DC
24
Power consumption
A
2.4
Maximum / Average power consumption
VA
84

Operating conditions

Operating temperature
°C
+15…+38
Storage temperature
°C
-10…+60
Max. relative humidity (non-condensing)
%
85
Air pressure
mbar
750 – 1,300
Dimensions (L x W x H)
mm
290 x 87 x 87
Weight of the laser
kg
2.2
Dimensions of the power supply (L x W x H)
mm
110 x 40 x 50
Weight of the power supply
kg
0.3
1 Report No. 2212292WIE-004
Subject to technical changes without notice


Applications
For reader applications
Alternative to flash lamps