PAnalyzer – fast multi-elemental mapping of solar PV modules with LIBS
LTB Lasertechnik Berlin launches PAnalyzer – an easy to operate analyzer for qualitative and quantitative multi-elemental analysis of large-area samples by means of laser-induced breakdown spectroscopy (LIBS).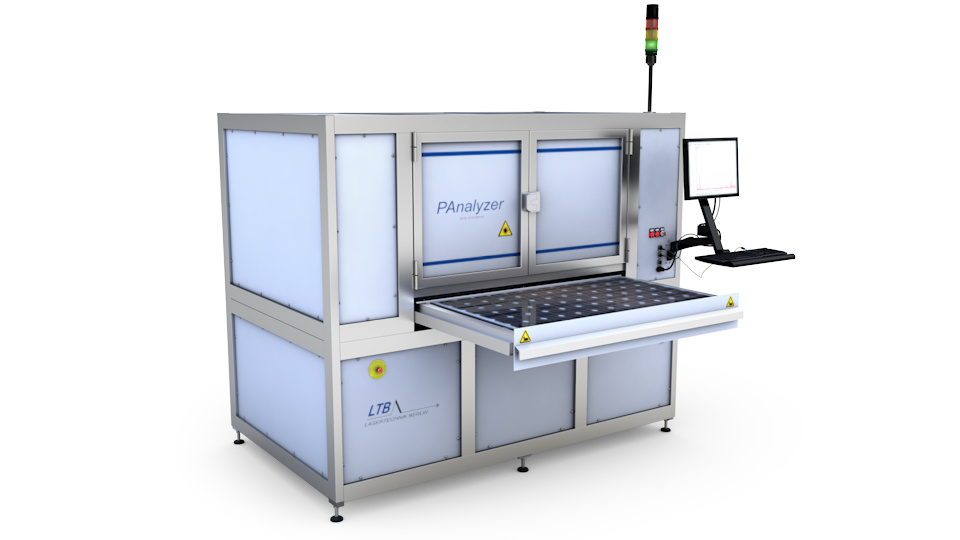 The
PAnalyzer
is designed for off-line / at-line / in-line process monitoring of solar modules, glass panels, metallurgical products and ceramics in industrial manufacturing, quality control and R&D.
Equipped with a movable XY measuring head for sample mapping, the
PAnalyzer
provides laser class 1 housing with interlock safety circuit and video monitoring. Due to the modularity of the single components, the analyzer can excellently be adapted to your needs. LIBS offers non-contact measurements with measuring times within the range of seconds per measuring point. No sample preparation is needed.
The operating and evaluation software Sophi provides fully access to all device functions by using the PC-based control panel. The implemented script-based control allows the automatization of recurring measuring and evaluation procedures and provides you maximum flexibility.